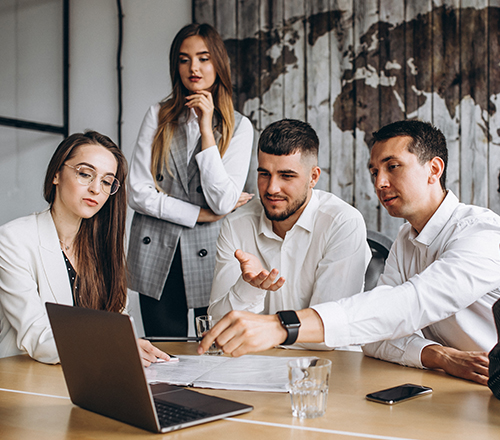 We are a team of experienced professionals
We all aim to do something useful and meaningful. And we try to do ourselves better in the process.
We believe that we should make something better than we found it.
We are specialists with deep skills in some areas and the ability to collaborate across a wider range of disciplines. This way we ensure that our clients' people and projects are getting the right expertise and work.
Our CORE TEAM: Mission driven, innovative & effective
Specialized professionals in account planning, customer service, creative services, web design & development, employer branding.
CUMMULATIVE YEARS OF EXPERIENCE
WITH A UNIVERSITY/COLLEGE DEGREE
WITH A POSTGRADUATE DEGREE
+ PROFESSIONALS, SPECIALISING IN VARIOUS AREAS
+ A NETWORK OF ASSOCIATE PARTNERS